About This Project
Rollers with a heavy duty purpose often have steel bearing cartridges welded on the tube: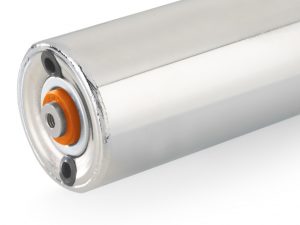 This requires a precise weld of exactly the circumference of the tube. There was an old welding manipulator which used a timer that started and stopped the welding torch. The tube with cardridge were clamped on a driven axle. The disadvantage of this system is that when the speed of the axle needed to change, or a different tube diameter was used, the timer had to be set again. This had to be done experimentally which resulted in two or three incorrectly welded rollers, each time the parameters changed. This manipulator had been in service for over 15 years, and needed an upgrade to the 21th century.
This machine was quite straightforward, much simpler than my first project at NDW. I started with a concept to eliminate the timer on the old machine. I used a sensor on the back of the driving axle to determine when the tube had made exactly one rotation. As a PLC I used a simple HMI+PLC from Unitronics. I had talk with the operator about which functions he would like to have, after which I wrote the PLC program.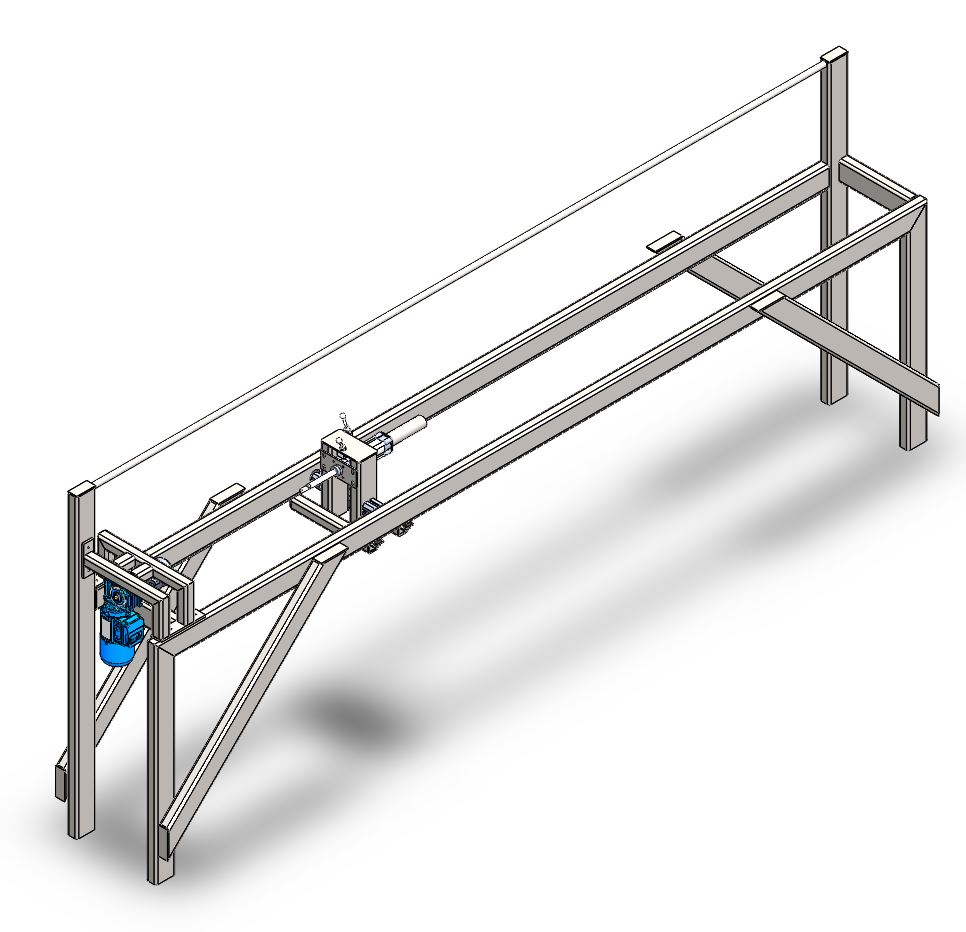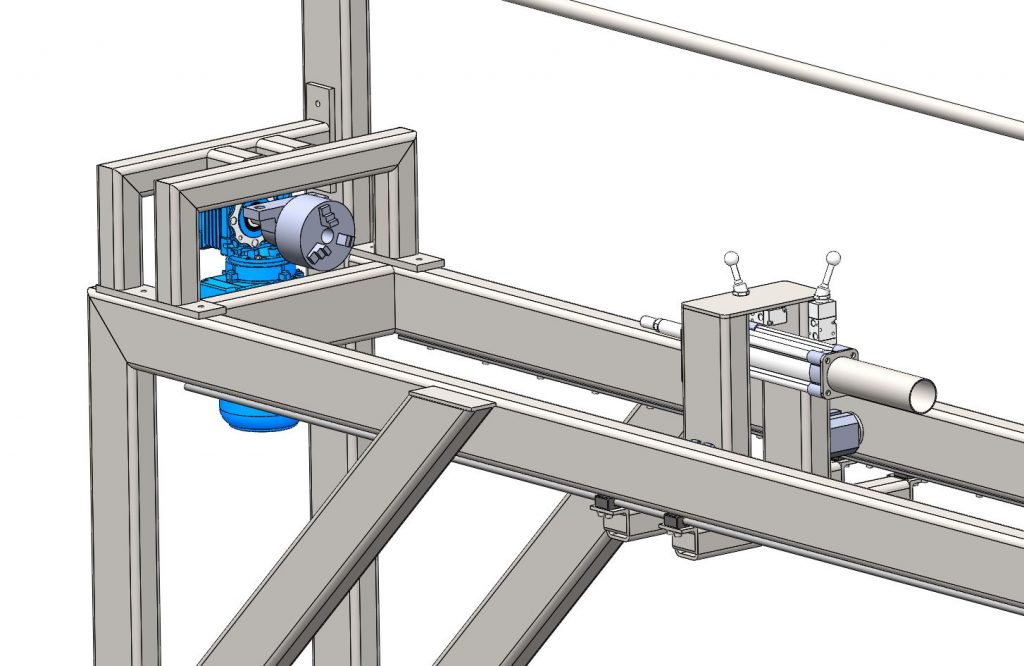 The machine was assembled by a ASCED level Certificate 4 student that I coach. I had not designed the welding torch clamps on purpose, sometimes it is faster to come up with a solution when the project is already in the building stage. After some testing with different clamps we created our own system, that gave the operator great flex ability in positioning his torch and was easily secured in place.
Here is a picture of the final result: